$5,185.22 Raised so Far for 2022!
Thank you for supporting our TMP Runners' Fundraising Goals!
Posted on 7/9/2022
Go Team Marine Parents!! We are knocking this out of the park! Keep up the great work team. Don't forget to post your fundraising images when you are getting ready to do a run/event.
Our group of runners is so committed to running with Team Marine Parents. We are so thankful for each and every one of them.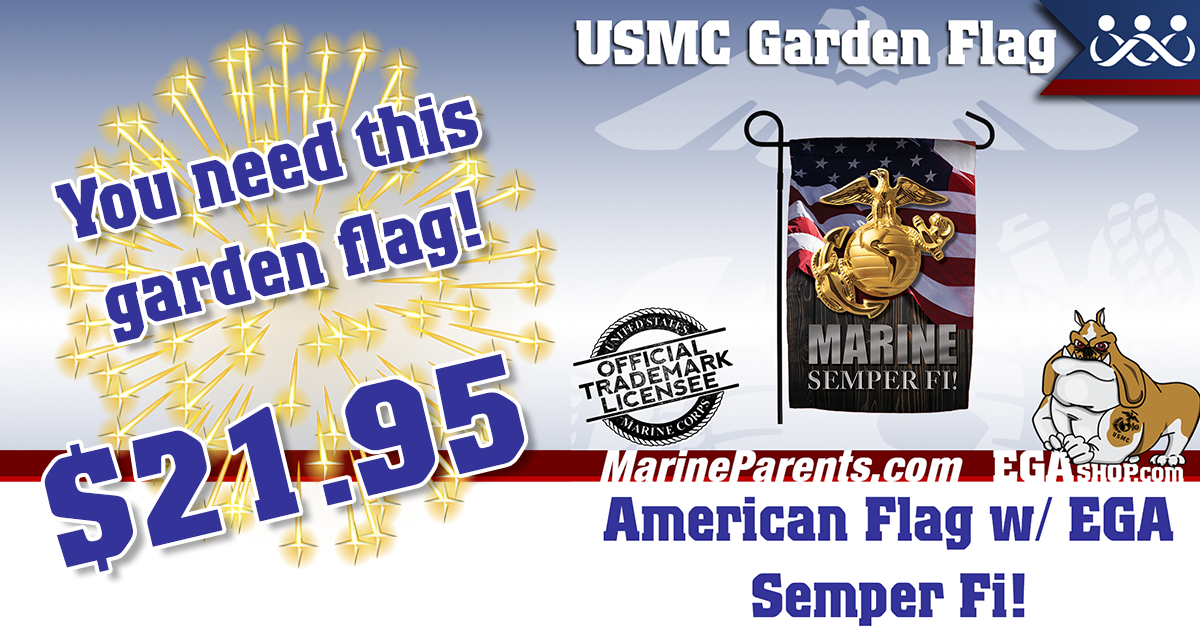 USMC GARDEN FLAG
Adorn your walk, driveway or garden with this unique flag! Made in the USA!