MPTA Helps Marine Mother, Monica, Attend Graduation
Thank you Marine Parents Travel Assistance!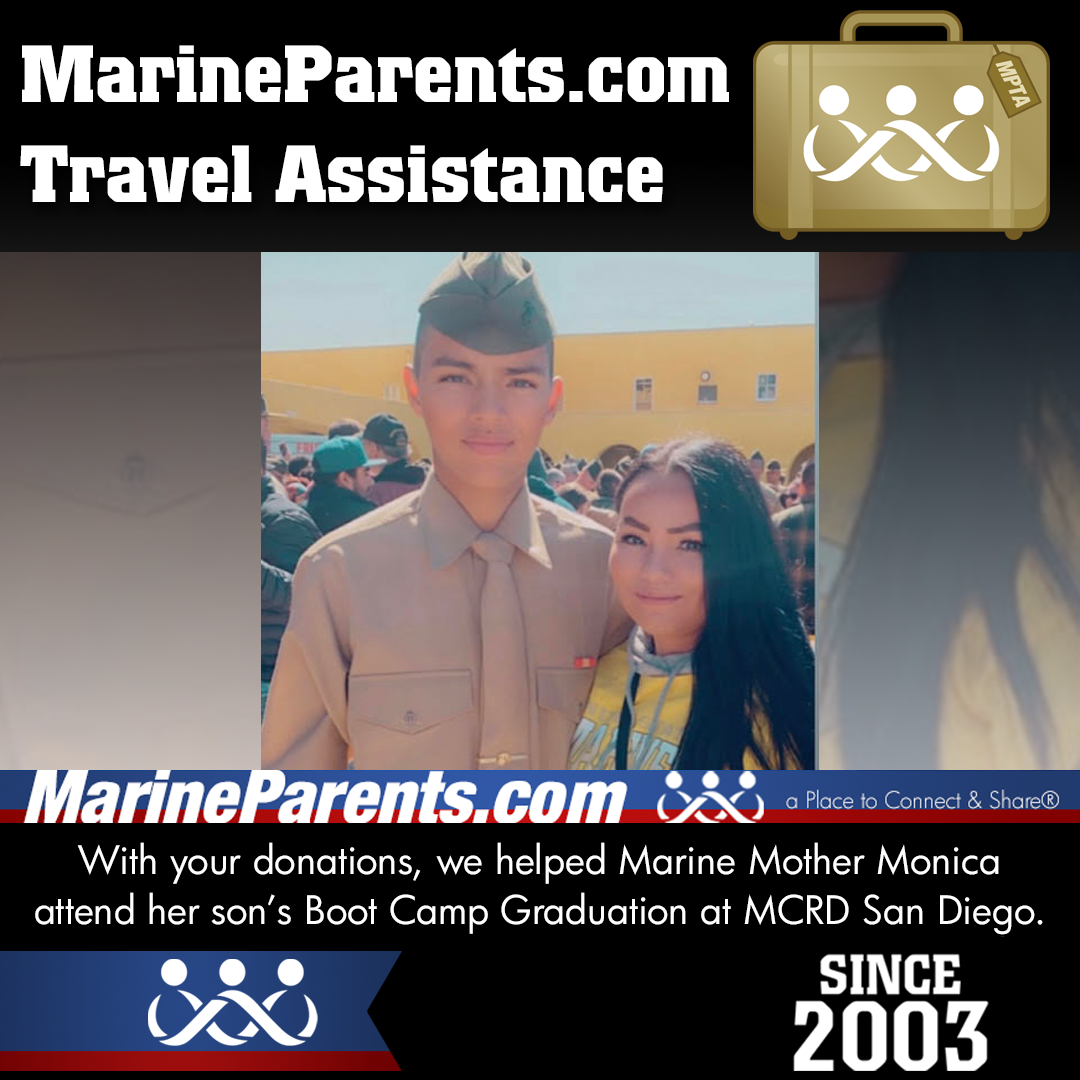 Posted on 3/16/2023
On Friday, March 3, 2023, Marine Parents Travel Assistance sent Monica , Mother of a recruit, to San Diego for the recruit's graduation from Hotel Company to become a Marine.
Thank you so much for the assistance. It really meant a lot being able to travel to see my son graduate as a Marine. Being a single parent sometimes gets difficult being able to travel with all the expenses. It was an amazing experience and I appreciate any help that made it possible for me to make it to graduation. Monica, New Marine Mom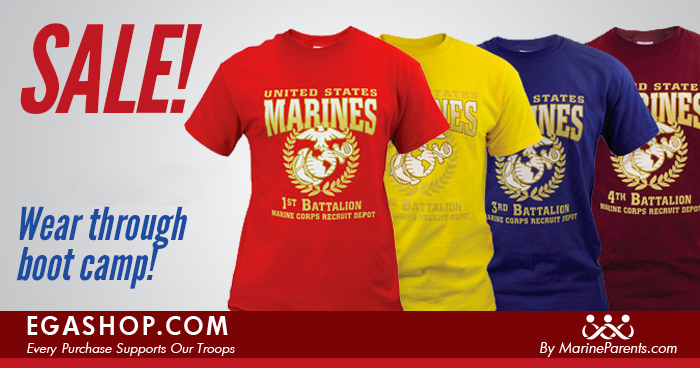 Boot Camp Support Shirts On Sale Now!
This is the shirt you wear during the entire time your recruit is in boot camp...don't put it away, wear it TODAY! On sale for $17!