MPTA Helps Marine Mother, Stephanie, Attend Graduation
Thank you Marine Parents Travel Assistance!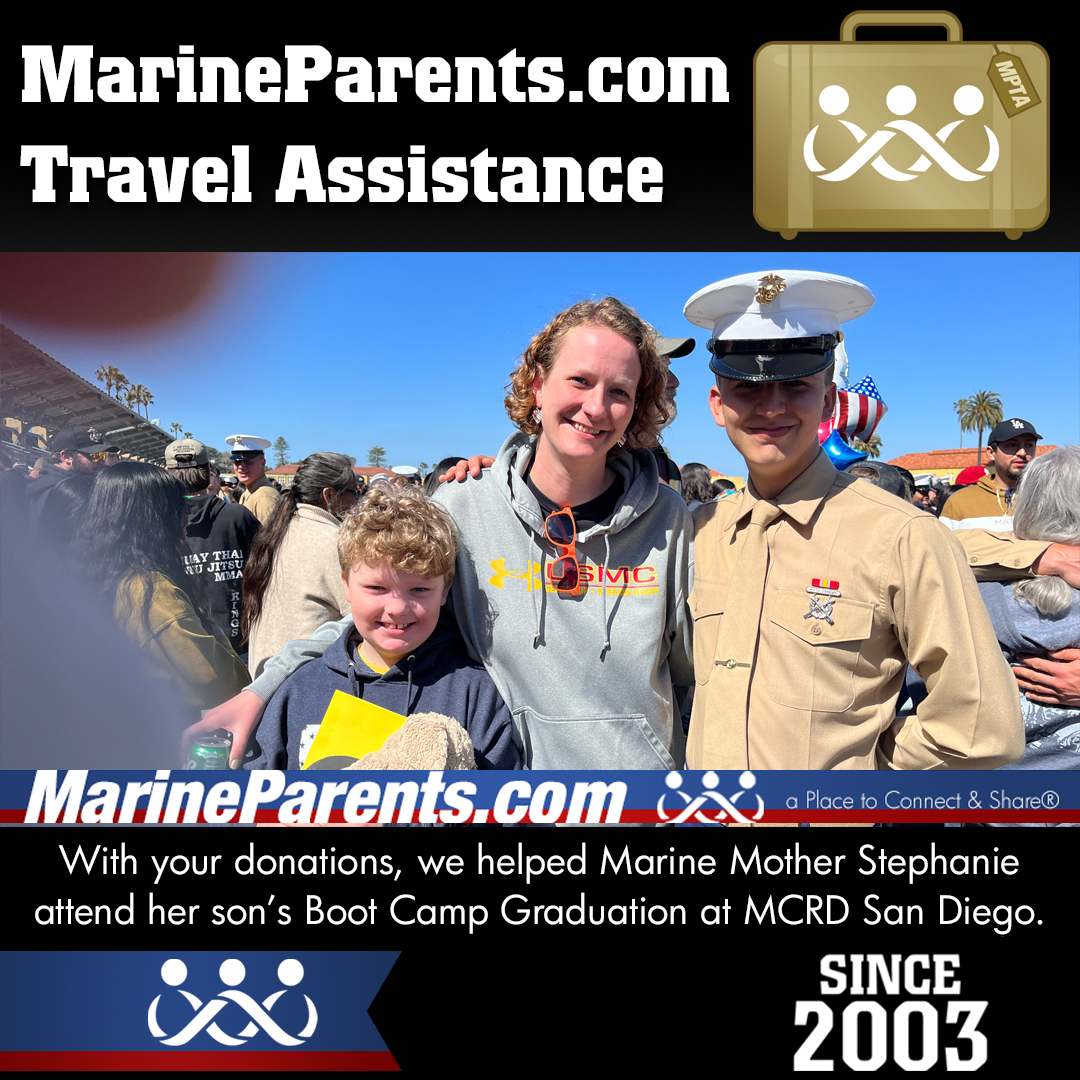 Posted on 3/10/2023
On Friday, March 3, 2023, Marine Parents Travel Assistance sent Stephanie, Mother of a recruit, to San Diego for the recruit's graduation from Hotel Company to become a Marine.
Thank you SO much for helping me be a part of my son's biggest accomplishment! I truly had such an incredible experience seeing him graduate and seeing just how much he's changed! I am so grateful for programs that help parents during a tough patch get to put their troubles aside a bit for graduation! There were tears shed by all, how much my son wanted me there and how happy he was when he saw I WAS-it was PRICELESS! Thank you so much! Stephanie, New Marine Mom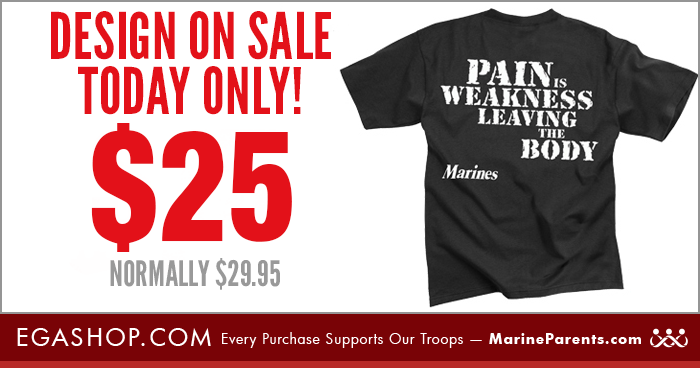 Pain is Weakness Leaving the Body
Sport this classic Marine Corps mantra with this amazing shirt! Show your support wherever you go, and do it for an all-time low price of $25! But hurry, this shirt is on sale TODAY ONLY!