National Hug a G.I. Day
March Forth and Give a Service Member a Hug or Handshake!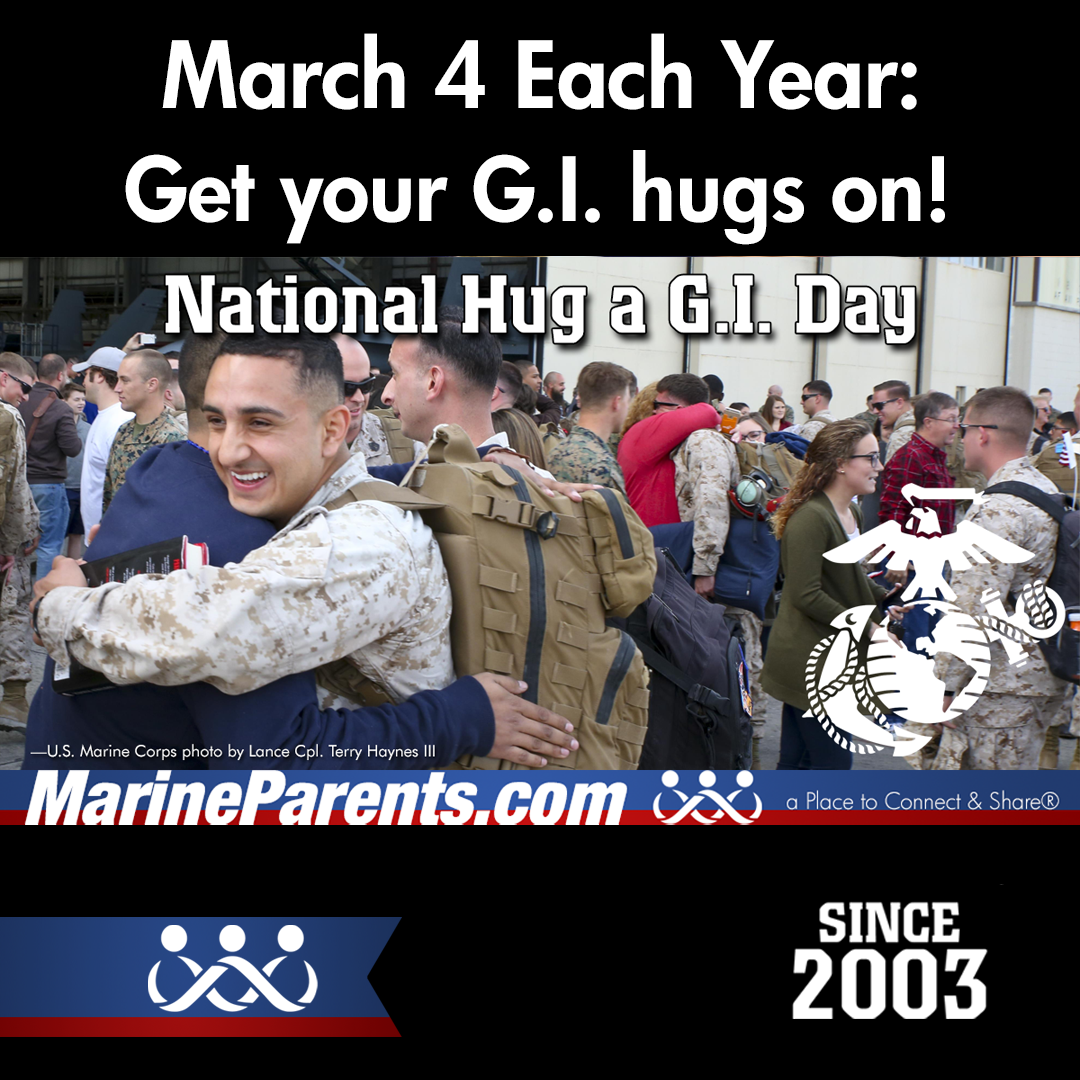 Posted on 3/4/2000
Members of the armed forces have been referred to as G.I.s since 1940, and today is the day that we celebrate everything they do for us with a big hug (or a handshake), in person or through an email. Use #HugAGIDay to post on social media.
The term G.I. was first used during WWI. "G.I." started being interpreted as "Government Issue" or "General Issue" for the general items of equipment of soldiers and airmen. The term "G.I." came into widespread use in the United States with the start of the Selective Service System ("the draft") in 1940, extending into 1941. On June 17, 1942, former army sergeant turned comic strip artist Dave Breger began his G.I. Joe series in "Yank" magazine. In 1944, President Franklin Roosevelt signed what would later become known as the G.I. Bill. In 1964, toy company Hasbro trademarked G.I. Joe as an action figure.
In 1996, Adrienne Sioux Koopersmith created Hug A G.I. Day. She selected the only day on the calendar that was also a military command to salute and celebrate the men and women who risk their lives for our country and freedoms. See the link to her blog.
PHOTO: Cpl. Byron Miranda hugs a fellow Marine after returning from a seven month deployment, Nov. 21, 2017 aboard Marine Corps Air Station Beaufort. Marine All-Weather Fighter Attack Squadron 224 left for the deployment to support combat operations in the Central Command area of operations, May 8, 2017. Miranda is with VMFA(AW)-224.—U.S. Marine Corps photo by Lance Cpl. Terry Haynes II.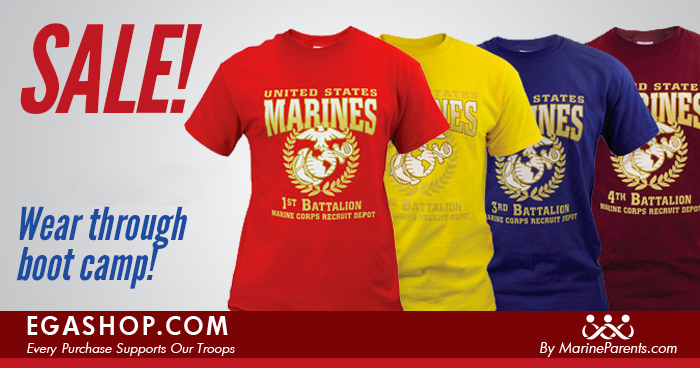 Boot Camp Support Shirts On Sale Now!
This is the shirt you wear during the entire time your recruit is in boot camp...don't put it away, wear it TODAY! On sale for $17!