Páginas de MarineParents.com en Español
Pages of MarineParents.com in Spanish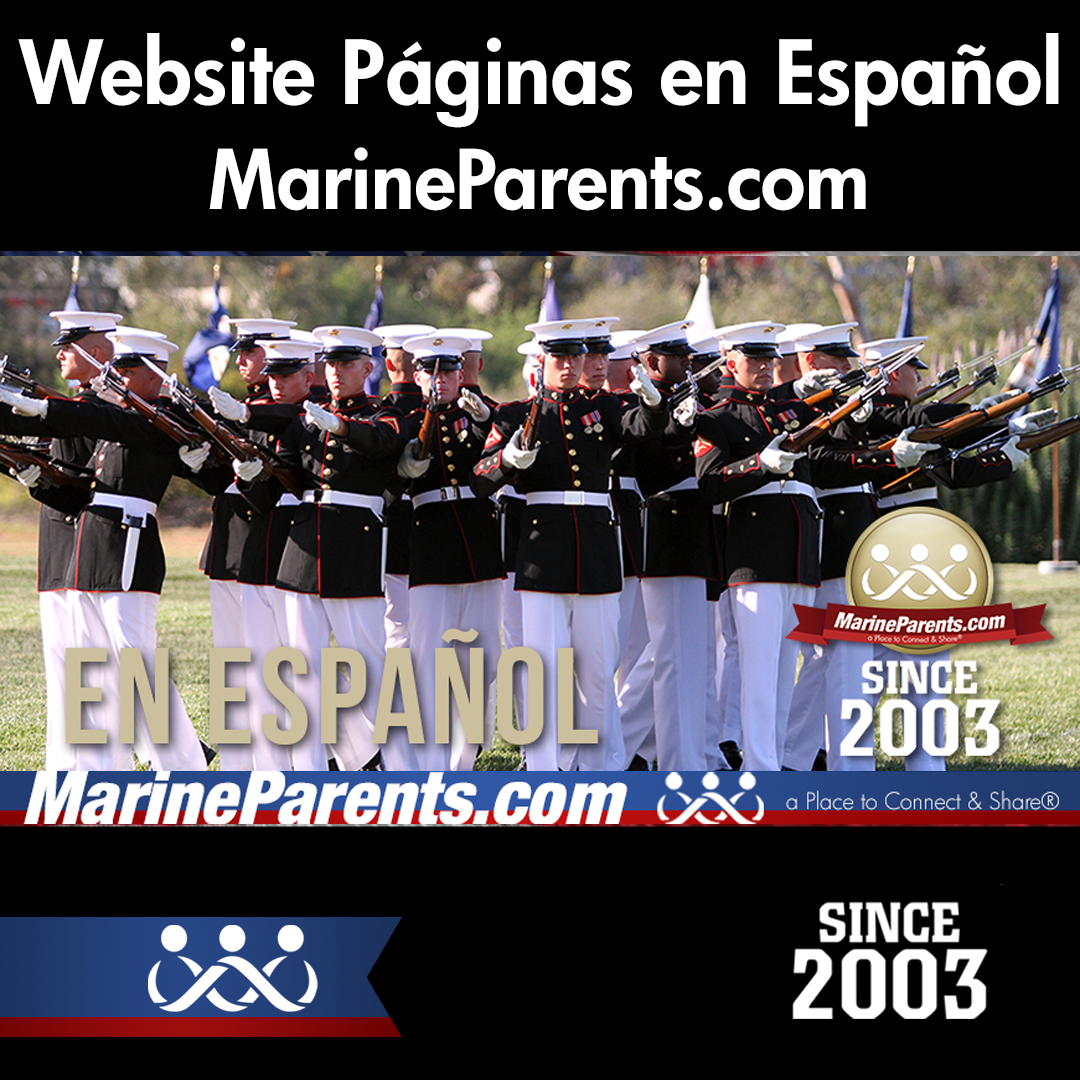 Posted on 2/28/2023
En cada página en Español de nuestros sitios web, encontrará esta barra roja con enlaces desde esta página, así como sitios web adicionales para las etapas de su recluta o la carrera de Marine en el Cuerpo.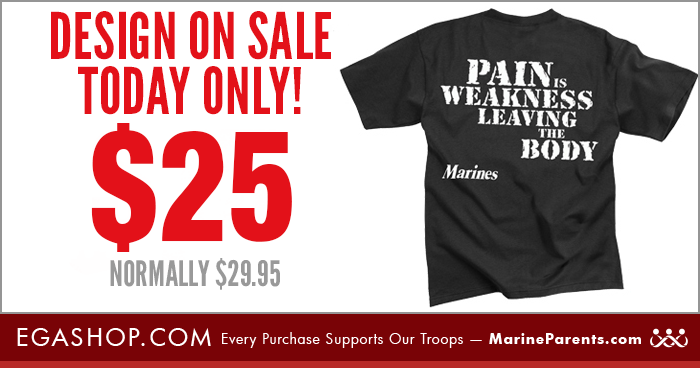 Pain is Weakness Leaving the Body
Sport this classic Marine Corps mantra with this amazing shirt! Show your support wherever you go, and do it for an all-time low price of $25! But hurry, this shirt is on sale TODAY ONLY!