End of Year 2022 Donations Campaign - THANK YOU!
We are just $500 Short of our Goal!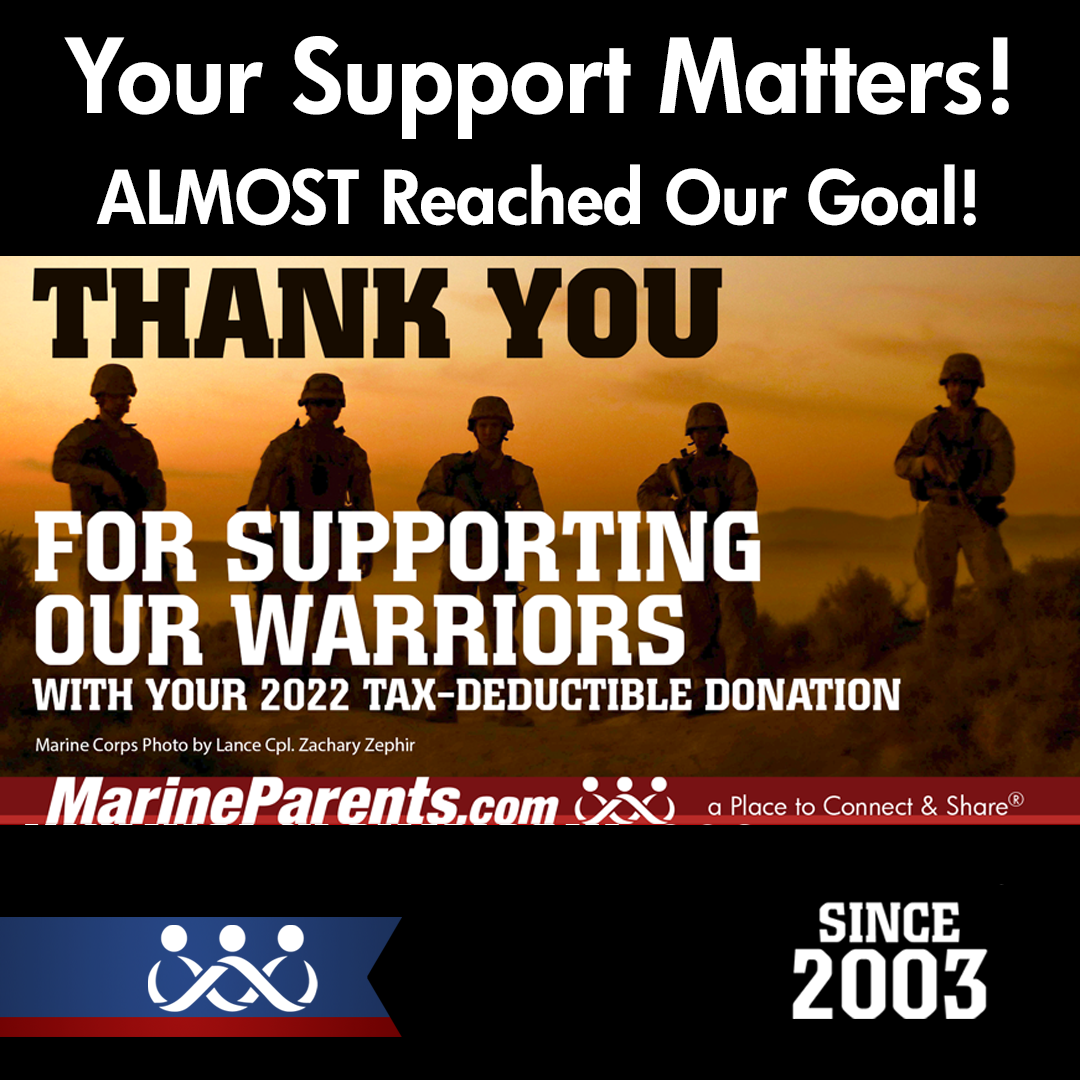 Posted on 1/8/2023
Thank you for your generosity and support during our End of Year Donations campaign! Because of YOU, we raised $9,500 before midnight on New Year's Eve! You can still donate if you'd like to help us reach our $10,000 goal; the receipt will be for your 2022 taxes.
Every donation submitted before midnight on December 31st is tax-deductible from your 2022 income tax return. What's most important is that all of you have directly supported warriors everywhere! One hundred percent of your donation will go now toward helping warriors in need. Even if you couldn't donate, simply spreading awareness of this campaign has enabled us to reach people across the country.
None of this would have been possible without YOU!! Thank you, God Bless, and Semper Fi!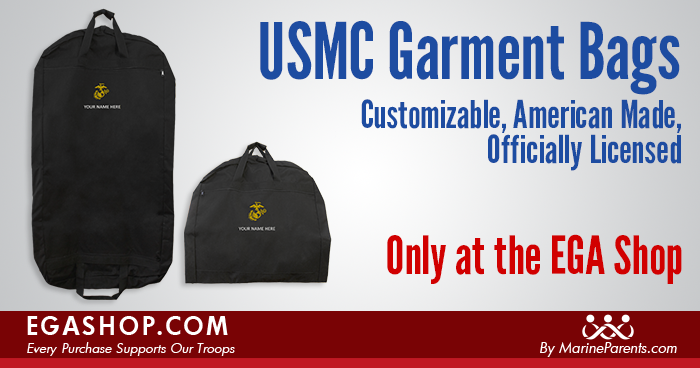 USMC Garment Bags ON SALE!
Have this embroidered with your soon-to-be Marine's last name. Perfect gift for any Marine (or Veteran!), any time during the year!