The Heartbeat of MarineParents.com: VOLUNTEERS
A Huge Thank You to Each Volunteer for All You Do!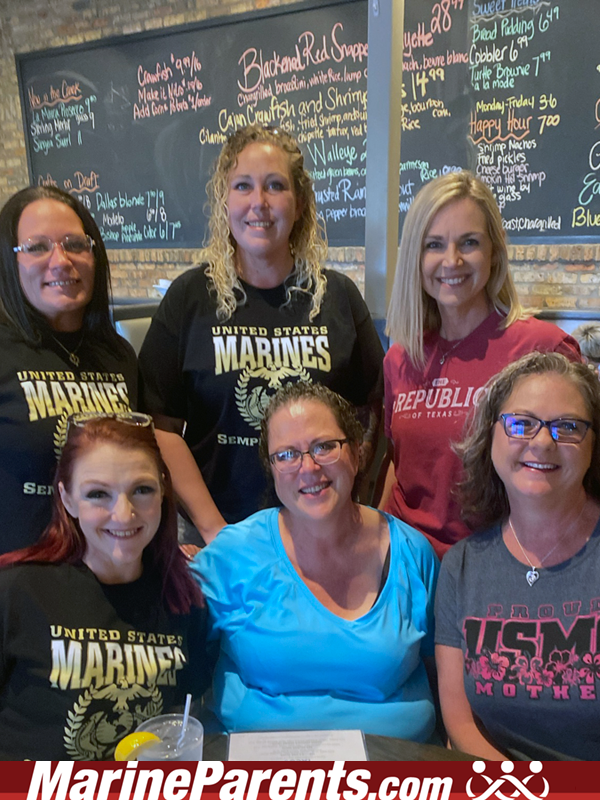 Posted on 4/18/2022
I want to extend a huge thank you to every volunteer of MarineParents.com, past and present today. It's National Volunteer Week and today, I give thanks to each and every one of you! We are blessed to have over 100 dedicated volunteers working around the United States.
The volunteers at MarineParents.com are the heartbeat of the organization. They are the caregivers for Marine Corps family members, giving time, attention, answers, patience, and devotion to the members and the mission. Their work is unwavering and the giving of their time appears endless.
—Tracy Della Vecchia, Founder
As the founder of MarineParents.com, I have worked with amazing volunteers through the years, numbering several thousand in the nearly 20 years we've been here. Each year, I am in awe of the statistics and hours and work–and the kind of people that volunteer for MarineParents.com. Sadly, the pandemic has kept us from meeting in person.
But this year, just a week ago, in fact, I drove to Texas for a recruiting poolee event. On the trip down, I stopped near Dallas to meet with three volunteers. Though we've worked together for years, we've never met. It was as if we'd been friends forever. The conversations and hugs flowed freely. Their hearts are like my heart; giving, caring, devoted. I met two more volunteers the next day at the poolee event and they spoke with every family member there, numbering nearly 200 people, with the same devotion and care. Simply amazing.
It was an exhausting trip–16 hours in the car each way–but it was worth every minute to meet the volunteers, to meet with 200 family members, and to see the work our volunteers and the organization do to keep family members involved and informed. Yes, it's the volunteers that are the heartbeat of the organization. And it is to each and every one of those volunteers that I am reaching out to today, during National Volunteer Week, to thank them for their work and commitment to the organization and family members.
Thank you for giving your hearts and giving family members a place to connect and share. From the bottom of my heart, thank you for all you do.

God Bless and Semper Fi,
Tracy Della Vecchia
Founder and Executive Director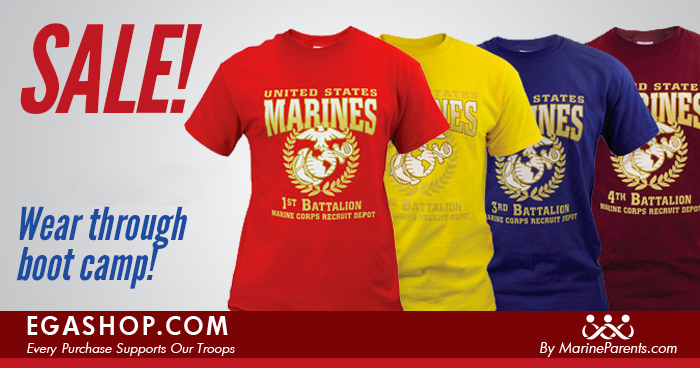 Boot Camp Support Shirts On Sale Now!
This is the shirt you wear during the entire time your recruit is in boot camp...don't put it away, wear it TODAY! On sale for $17!