School of Infantry: Camp Pendleton
Basic info about SOI West + Grad Date Schedule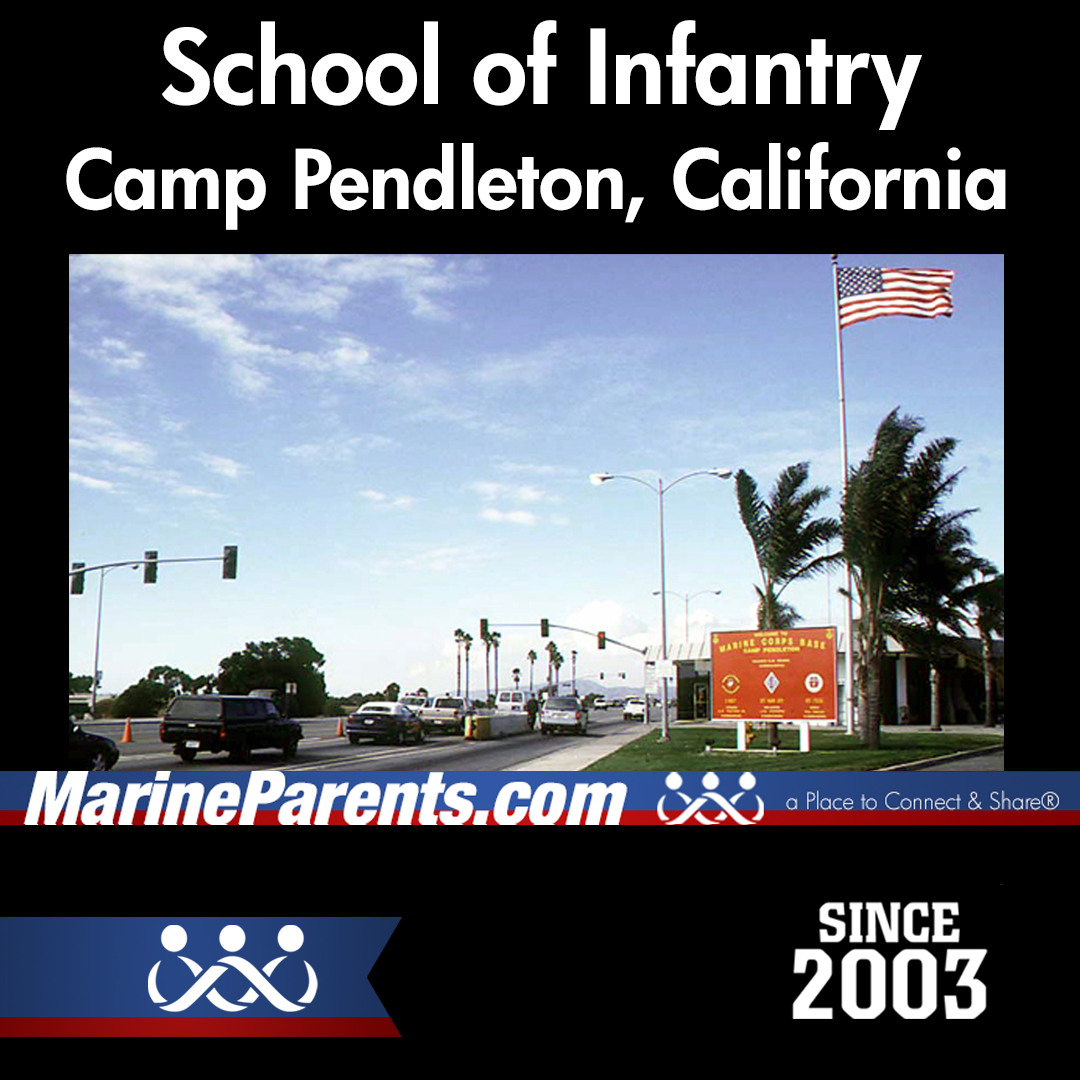 Posted on 3/17/2023
Information in Graduation Dates link updated 3/15/2023. Camp Pendleton, California, is one of two School of Infantry (SOI) locations where newly-minted Marines will be instructed on modern Marine Corps infantry tactics in order to conduct expeditionary combat operations. Camp Pendleton is located approximately 40 miles north of San Diego.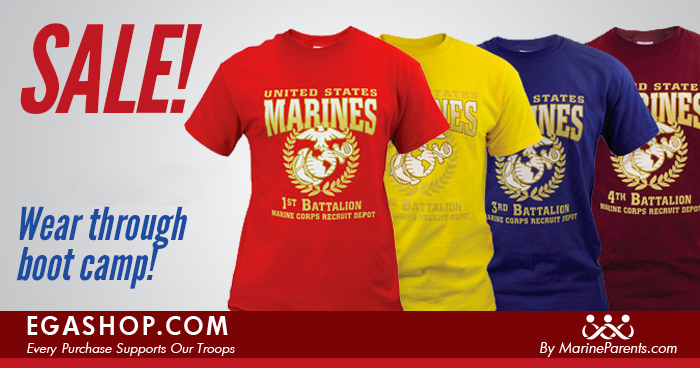 Boot Camp Support Shirts On Sale Now!
This is the shirt you wear during the entire time your recruit is in boot camp...don't put it away, wear it TODAY! On sale for $17!