Office Staff Walking with Mendy
The virtual run that holds more meaning than meets the eye.
Posted on 3/22/2022
Mendy is a special-needs adult who has worked at Marine Parents two hours a day since 2010. She started out volunteering and when she lost her job as a janitor at Walmart in 2011, we hired her part-time to do some work with us. Her birthday is about the same time as the Rosie the Riveter run. The staff in the building walked a mile with Mendy and she got her first-ever medal. She couldn't have been more proud and it was a great birthday for her! We love you Mendy and so glad we got to walk this mile with you!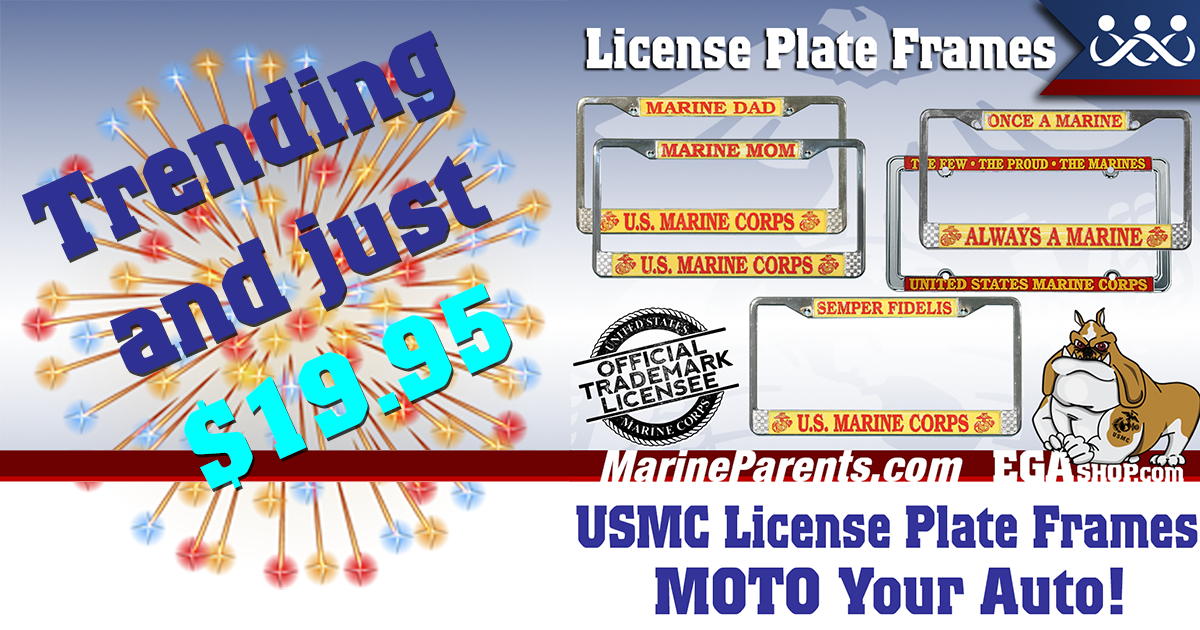 USMC LICENSE PLATE FRAMES
MOTO your auto with these USMC license plate frames! Show off that Semper Pride!