Impact on TWO of our TMP Participants
Video from Good Morning America for World Kidney Day March 10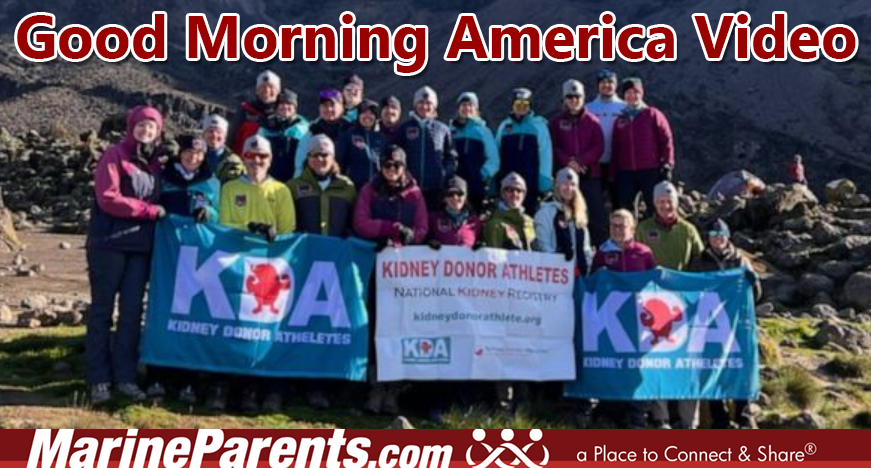 Posted on 3/11/2022
Bobbie McLaughlin is a Marine Father that was a member of our Team Marine Parents for several years, running Marathons in his Marine son's honor. He's also a member of Kidney Donor Athletes that were featured on Good Morning America yesterday for World Kidney Day. He's also been a mentor to M.o.M. Michelle who we are helping with finances during her kidney dialysis and search for a kidney donor.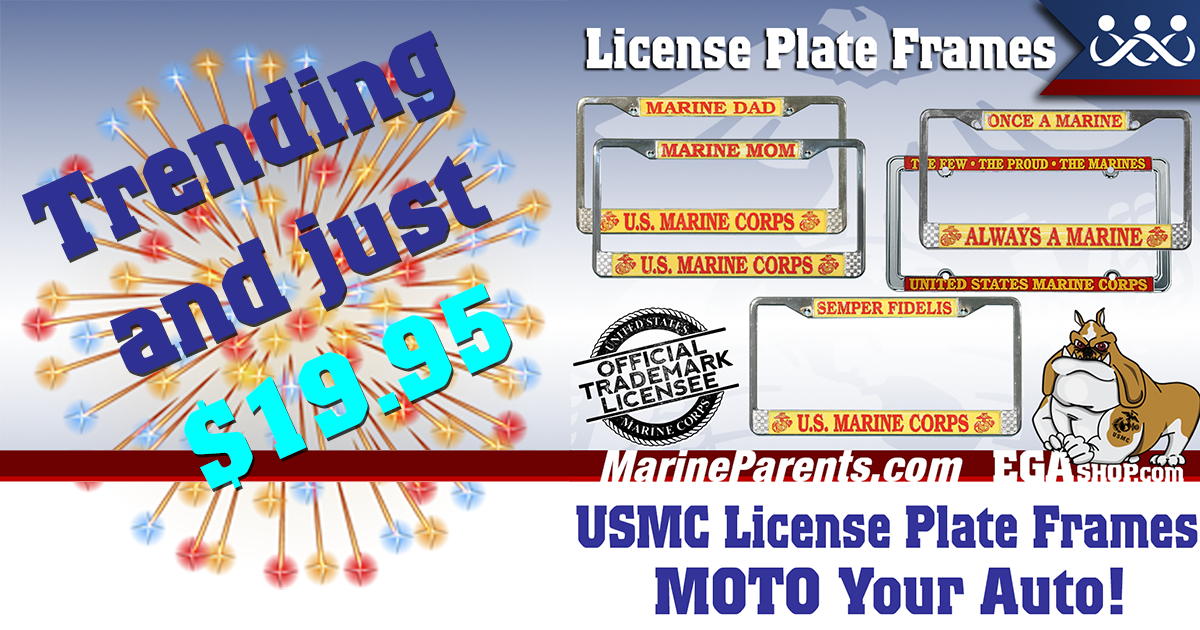 USMC LICENSE PLATE FRAMES
MOTO your auto with these USMC license plate frames! Show off that Semper Pride!