First Female Marine Officers Arrive at Mt. Holyoke College
March 13, 1943 in Marine Corps History.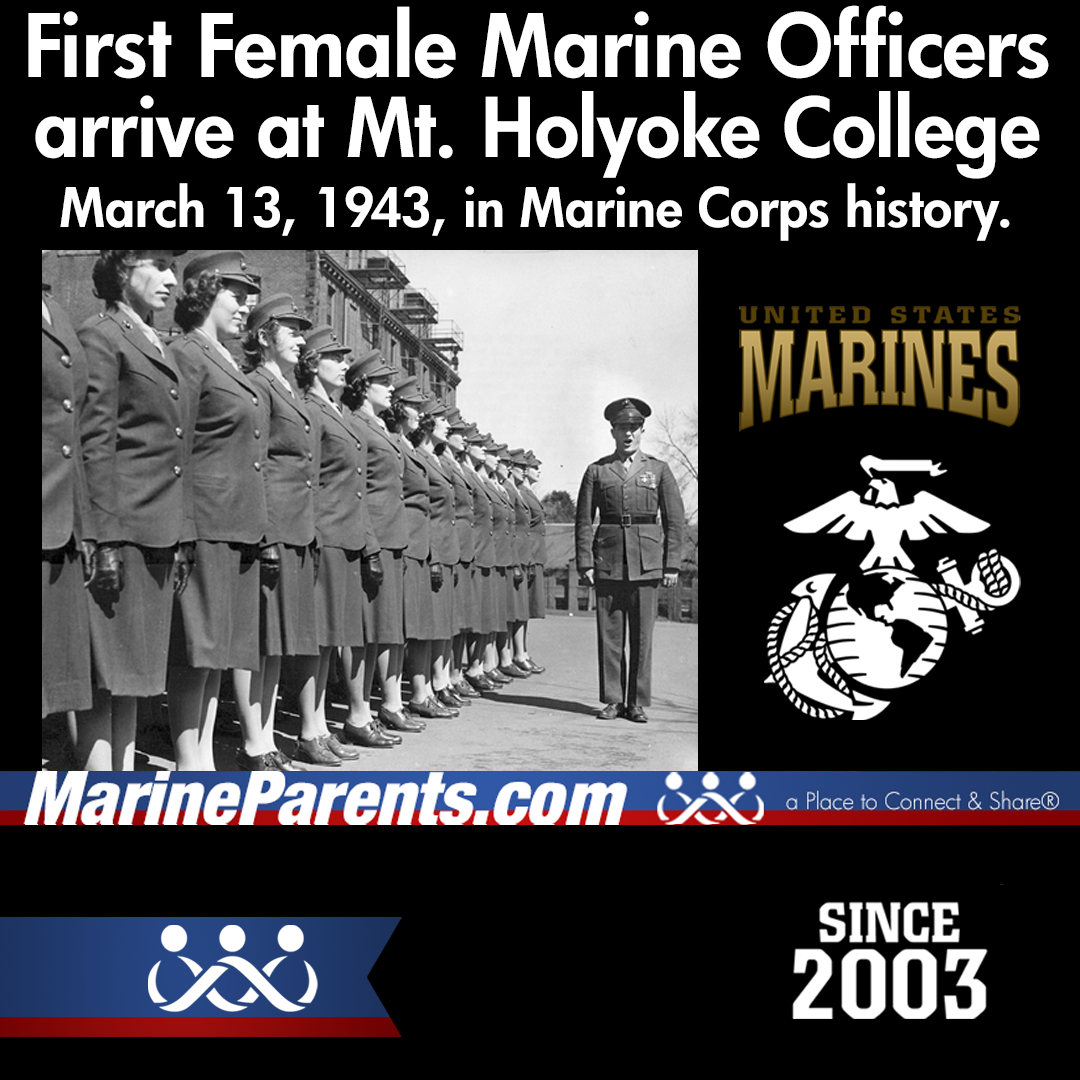 Posted on 3/13/2000
On March 13, 1943, the first group of 71 female Marine officer candidates arrived at U.S. Midshipmen School (Women's Reserve) at Mt. Holyoke College in South Hadley, Massachusetts. The Navy's readiness to share its training facilities allowed the group of women to begin their training just one month after the Marine Corps Women's Reserve was created.
After graduation, the women were assigned to be either staff or line officers. Staff officers had jobs similar to civilian jobs, but in a military setting. Line officers, on the other hand, lived on military stations and were charged with being responsible for the activities and training of enlisted personnel.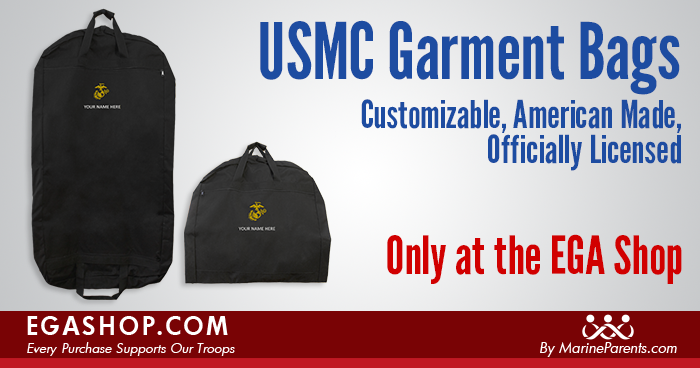 USMC Garment Bags ON SALE!
Have this embroidered with your soon-to-be Marine's last name. Perfect gift for any Marine (or Veteran!), any time during the year!