MPTA Helps Marine Mother, Sasha, Attend Graduation
Thank you Marine Parents Travel Assistance!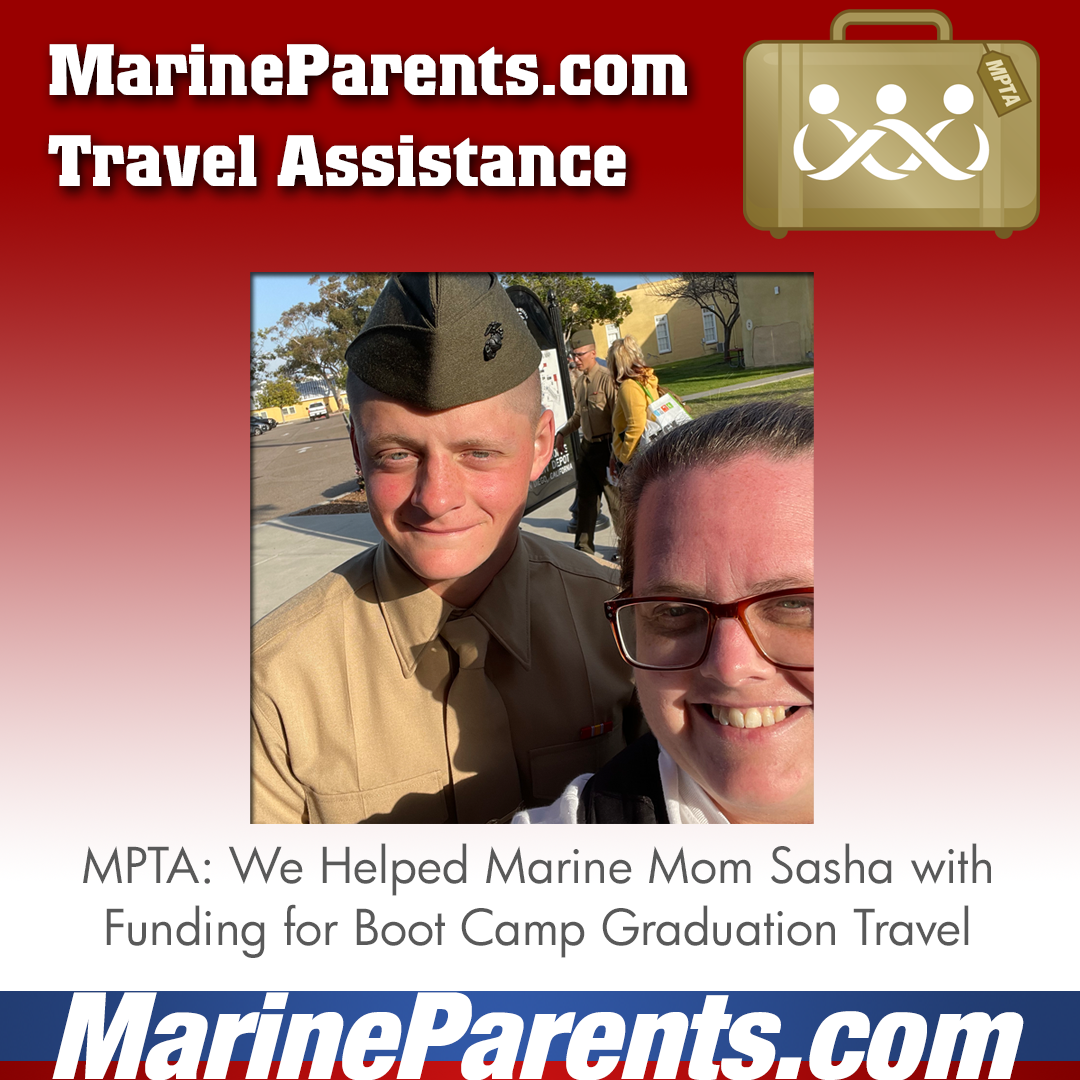 Posted on 3/21/2022
Marine Parents Travel Assistance sent Sasha, Mother of a recruit, to San Diego for the recruit's graduation from Echo Company to become a Marine.
I am so thankful for the MarineParents travel assistance program for helping me attend my son's graduation from MCRD San Diego. My son has worked so hard to get to where he is and I am beyond proud of him and the young man he is becoming. Thank you for making it possible for me to be there supporting him!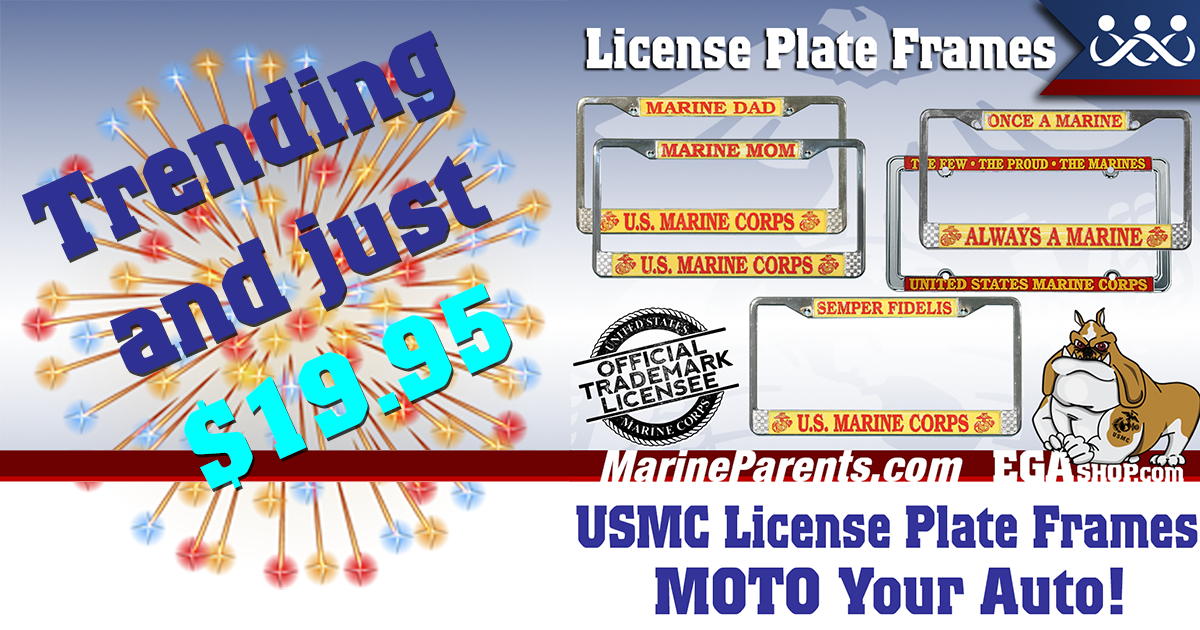 USMC LICENSE PLATE FRAMES
MOTO your auto with these USMC license plate frames! Show off that Semper Pride!